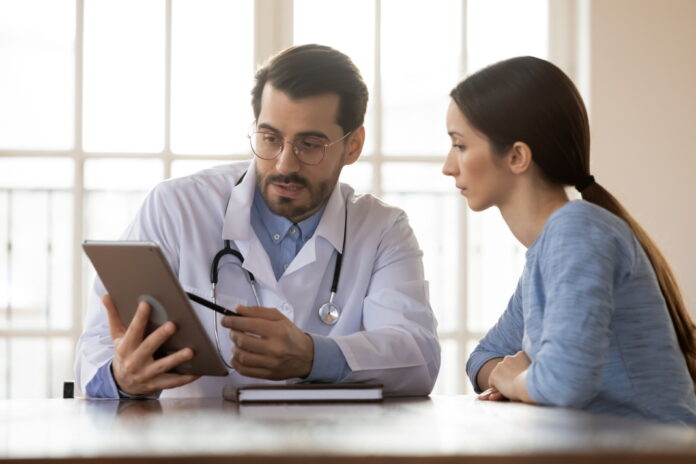 The Most Effective Way to Build Rapport With Your Patients
By Winston Lee L. Ac, Ph.D., KMD
There is a saying that seeing is believing. No matter how hard you try to explain it in words, it is not as good as a visual photograph, drawing, or video. It's like the difference between radio and TV commercials. I have been seeing patients for over ten years now, and there is a patient who said he came after seeing a 15-second TV commercial that was done in the early days of my clinic. It's obvious that the commercial has been used for ten years, but the patient says he saw it only 2-3 years ago. As much as that, the effect of video is more powerful than anything else.
This should be applied in the clinic as well. Rather than verbally explaining the principles and plans of what you treat, if you prepare a diagram in advance and show it as a document, it is much easier for the patient to understand and take it as reliable information. If there is a treatment, it is much better if it is documented and shown, such as the applicable disease, necessary examinations and screenings, comparison with other procedures, and future timeline. It is easier to understand if you create a flowchart using a presentation program. It is good to write it on paper and show it in front of the patient, but it is more reliable if you show it as a presentation on a monitor screen. Patients can be more assured that this doctor is trustworthy and has basic protocols for treatment.
I have default PPT files for some basic treatments. In addition, a thesis that serves as the theoretical basis for the treatment is prepared as always, and displayed immediately. Digital brochures advertised online are also frequently used. There is a large TV screen on the wall of the counseling room that the patient and I can see at the same time, and this is connected to my computer through HDMI, so if I click on the presentation file, video, or photo, I want and drag it to the left, it immediately appears on the TV screen. It is much easier for the patient to understand if the MRI, X-ray, etc. brought by the patient are displayed on the image through my computer and explained in detail.
These days, it is no longer necessary to pay a hefty fee to an expert to create posters, presentations, drawings, flow charts, etc., as it used to be. Nor does the Doctor have to learn tricky Photoshop or illustration. Personally, I often use Canva.com, and through the tens of thousands of templates that have already been created, simply type in your own content and insert your logo or photo to create a well-made poster or advertisement at once. You can use it for free, but you have to pay a small fee for more customization.
If basic communication with the patient is established through this process, it is much easier to continue treatment after that. Because there is a basic trust in the doctor, even when taking acupuncture treatment, the muscles are more relaxed, so the pain caused by acupuncture can be reduced. Even if the patients need to receive herbal medicine or other treatment, they are significantly less likely to refuse or stop treatment because they trust the doctor.
This kind of visualization work can be completed in one day by a doctor with basic knowledge. However, with this simple preparation, the patient can listen to the explanation very efficiently and remember it for a long time. As a result, the trust in the doctor and his treatment will increase, so the rate of successful treatment and continuous visit rate will naturally improve. In addition, through the visualization of treatment principles, evidence, and treatment plans, doctors can conduct new research and summarization. After completing this presentation file or digital poster, it can be easily used as an SSN or newspaper advertisement by using it. Today, let's start summarizing the frequently performed treatment you do. It is a good idea to start with short memos.