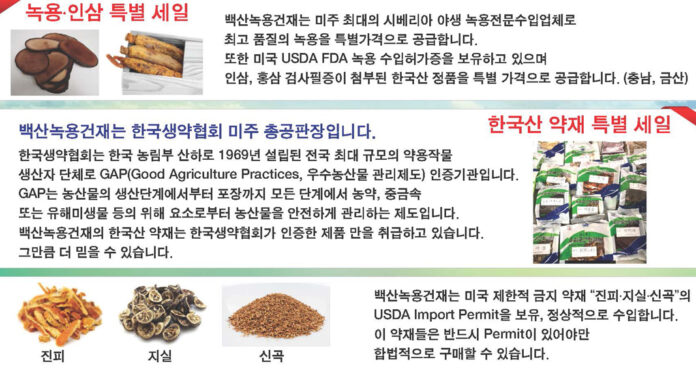 Starting from July 1st, you can purchase best quality deer antler with discount price at Baeksan Trading Inc. in Cerritos, CA. All deer antler was imported under the certificate issued by USDA and FDA. The company will sell genuine Korean ginseng and red ginseng for discounted price.
The company also imports and distributes Korean herbs which are approved for its quality by Hankook-Saengyark Association. Hankook-Saengyark Association is certificate authority for Good Agriculture Practices, GAP. From July 1st, prices for granule form of herbal formula will be reduced by 10%. For more information, contact 562-809-6080
Click on the image to zoom in.