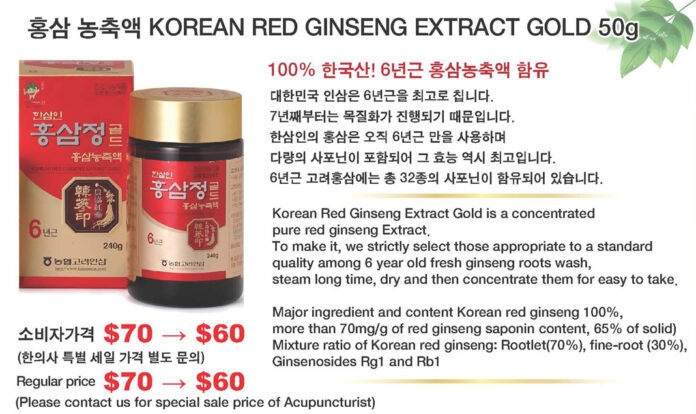 For this summer, prices for red ginseng products from Hansamin, Korea will be reduced. Price for 50 grams extract of 6 year red ginseng will be $60 from $70. 30 packs of 80 ml will also be on sale. The product was extracted in low temperature for 36 hours and packed in small packages and each pack contains 100% of red ginseng extraction.
You can get jujube extract products. Prices for the products are $60 for 30 packs of jujube extract and $95 for 60 packs of jujube. Special prices for acupuncturists will be provided upon request.  T. 323-737-8888
Click on the image to zoom in.