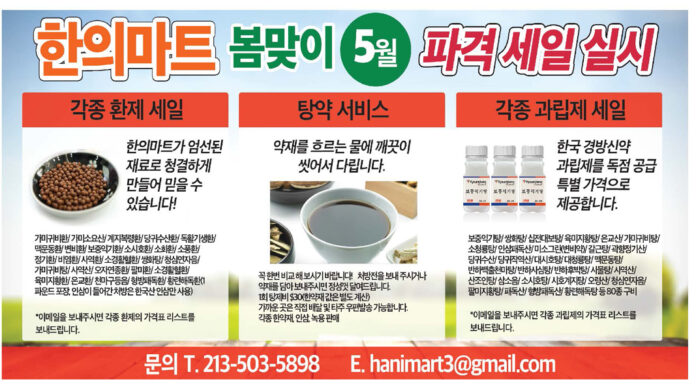 Hani Mart, an herbal product supplier, will reduce regular prices for herbal medicine formulas pills and granule powder forms.
Herbal medicine formulas were prepared with best quality herbs and made in highest quality of sanitation.
Sale price will be applied to various pills such as Gamiguibiwhan, Kaejibokryungwhan, and Sangwhawhan. Also price for more than 90 different herbal formula product form Kyungbang Co., South Korean herbal and pharmaceutical company will be reduced during the sales promotion.
If you are interested in prices for a product, please send an email to [email protected]. Then you will get product information and price for each product. (T. 213-503- 5898)