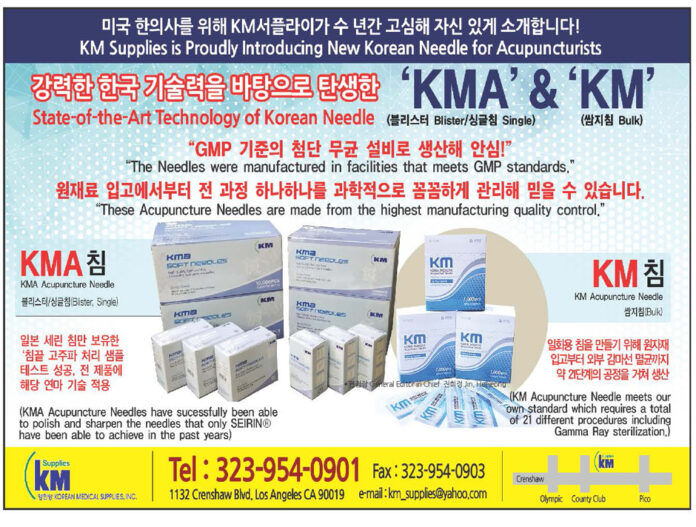 May is perfect time for purchasing KMA acupuncture needle in KM Supplies. The sale is going on for 3 different KM needles by packaging type; single, bulk, and blister.
The KM needles are made with medical grade, high flexible stainless steel and 100% machine controlled for production in order to make sure every needle has made with highest quality. KM needles are also produced with a micro polishing technology and lubricating technique to reduce pain and stress of patients as well as practitioners.
All KM needle was certified by FDA and CE. If you need more information for the product or sales event, please contact 323-954-0901.