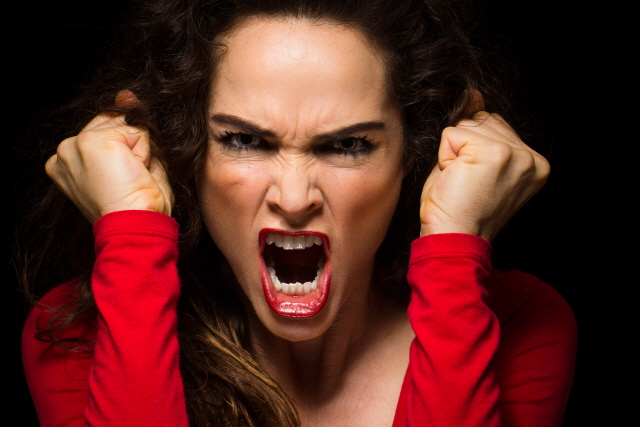 How To Understand and Approach The Symptom
By Namwook Cho L.Ac.
Among negative emotions, depression, anxiety and anger, Hwabyung is a traditional Korean disorder caused by suppressed anger and has been classified as a disorder since the fourth edition of 『Diagnostic and Statistical Manual of Mental Disorders (DSM)』.  
Hwa-Byung is commonly seen in patients suffering from numerous somatic and other psychological symptoms, such as physical factors such as stomach pain, heart palpitation, chest tightness, fatigue, dull headache, indigestion, a feeling of weakness, insomnia and flushing of the face and the body and emotional factors, for example, anxiety, anger, and depression.
Due to the complexity of the symptom, an understanding of cultural dynamics and etiology is warranted for healthcare providers to diagnose and treat this condition accurately.
Hwabyung is usually comorbid with other disorders;
Menopausal syndrome, depression, and hypertension with anger are commonly seen.
Hwabyung is a neuropsychiatric disease frequently observed in primary care and has a prevalence of approximately 4.2~13.3% in Korea. However, close attention is needed in clinical practice, as Hwabyeong shows chronic progression and is often accompanied by other diseases. Moreover, the morbidity is prolonged, and Hwabyung may show symptoms similar to physical illnesses, such as climacteric syndrome and thyroid dysfunction.
Definition
Hwabyung is a syndrome characterized by explosive manifestations of negative emotions, such as anger, resulting from failure to relieve these emotions. Physical symptoms include chest pressure, a sensation of heat, surges of anger, and a sense of epigastric mass; other symptoms include a feeling of unfairness and anger, bitterness, and han (恨). These symptoms are related to distinct stress events.
Diagnosis
Hwabyung is caused by suppressed anger, characterized by emotional symptoms such as victimized feeling, resentment, anger and rage. But normally, there is no disorder in which anger plays a key role. So, when a patient visits a medical institution with anger as a chief symptom, it is likely to diagnose Hwabyung with other disorders. Therefore, when the patient is diagnosed with other disorders with a high risk of comorbid Hwabyung disorder, such as menopausal syndrome, depression, and hypertension with anger, Hwabyung should be considered.
Meanwhile, Hwabyung is likely to be comorbid with other disorders, such as functional thyroid disorder, which can be accidentally misdiagnosed as Hwabyung. So it is important to assess comorbidities and the necessity of their treatment at the initial stage by differential diagnosis.