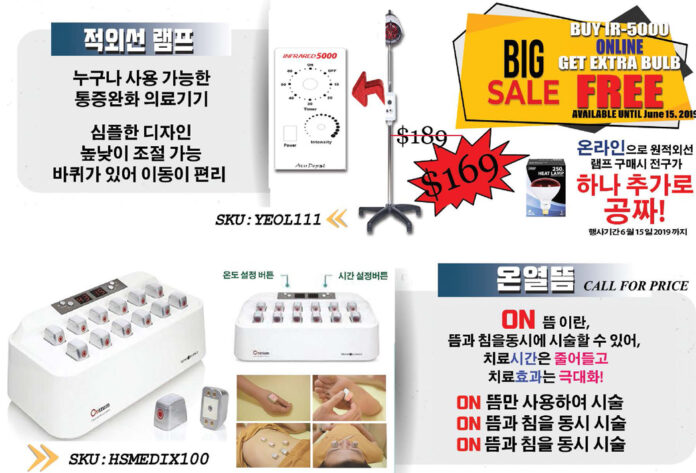 A big sales event is going on in Acudepot, medical supplies and herbs vendor for Infrared lamp, Electro Needle-Moxa Device, and Far Infrared Dom in June.
According to Acudepot, price for an Infrared lamp was reduced to $169.00 and if you purchase the lamp by June 15th, you will get one free infrared heat lamp bulb. The product has been known for neat and simple design and easier to adjust height.
Electro Needle-Moxa Device allows acupuncture treatment and moxa treatment, simultaneously. And it is flexible: acupuncture treatments with or without moxa are possible.
Far Infrared Dom is for burning calories faster, enhancing blood circulation, detox, reducing stress and pain, helps to have better sleeping at night. (T. 562-908-5000)